New Organizing Ideas for your Mudroom!
Enjoy this informative 8 minute clip on great new organizing ideas for your mudroom. Join Natasha McKenty from Grand River Living as she learns tips  on organizing a mudroom from professional organizer, Samantha Kristoferson.
What is a Professional Organizer?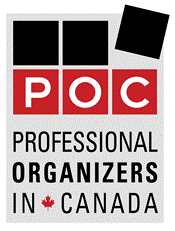 A Professional Organizer is someone who helps individuals, families or businesses with their difficulties with clutter, productivity, systems, time management, storage solutions and more. If you would like a free consultation with a local Kitchener-Waterloo organizer please contact us.
---
What does being organized mean?
If you find yourself saying, "I don't have enough time!", "I can never find things when I need them!" or you are constantly feeling pressure and stress during daily activities then you could benefit from speaking with a Professional Organizer. Being organized means feeling in control of your spaces & belongings, it means feeling in control of your time, and it also means knowing what your goals and objectives are.
---
Is working with a Professional Organizer expensive?
Professional Organizers work within every budget.  KW Professional Organizers goals are to improve their client's lives through organizational strategies — the ultimate outcomes are reducing stress, saving money, maximizing free time and improving day-to-day levels of happiness.
---
What is Grand River Living?
Grand River Living (GRL) is your guide to Waterloo Region's unique culture, food, fashion, and entertainment. If you have never had the opportunity to watch an episode of GRL now is the time to catch up!
If you enjoy finding the hidden gems in your community then do your research with GRL. They explore all of the best things that Waterloo Region has to offer. They guide you through those experiences and they ask questions that everyone wants to know before testing the water!
Support local and get involved in your community, watch Grand River Living! You can also keep in touch with them through their social media outlets!
The following two tabs change content below.
Samantha provides personal, home and business organization solutions for individuals who are ready for change. She is a Co-Founder of KW Professional Organizers, a sought after public speaker and blogger.
Latest posts by Samantha Kristoferson (see all)