I think we have forgotten how to love ourselves.
Let's do an exercise. Sit for 10 minutes and write a list of 100 reasons why you love yourself. Example: I love my determination, I love that I'm good with animals, I love my big smile, etcetera.
I don't believe these types of exercises lead to ego-mania. I believe they lead you to being stronger in your ability to protect your time and to feeling confident in your decisions to carve out time for self-care. I believe there is a major deficit of the value of self-care in our society. My hypothesis is that this leads to a lot of unhappy and uncertain people.
So if you found it difficult to complete the exercise above… take more time out for you. You can start by watching this amazing playlist of TED Talks discussing the value of Self Care.
And if the exercise was relatively easy to complete… do you believe that this strong sense of self-love comes from anything? Please comment below to either agree or disagree with my post.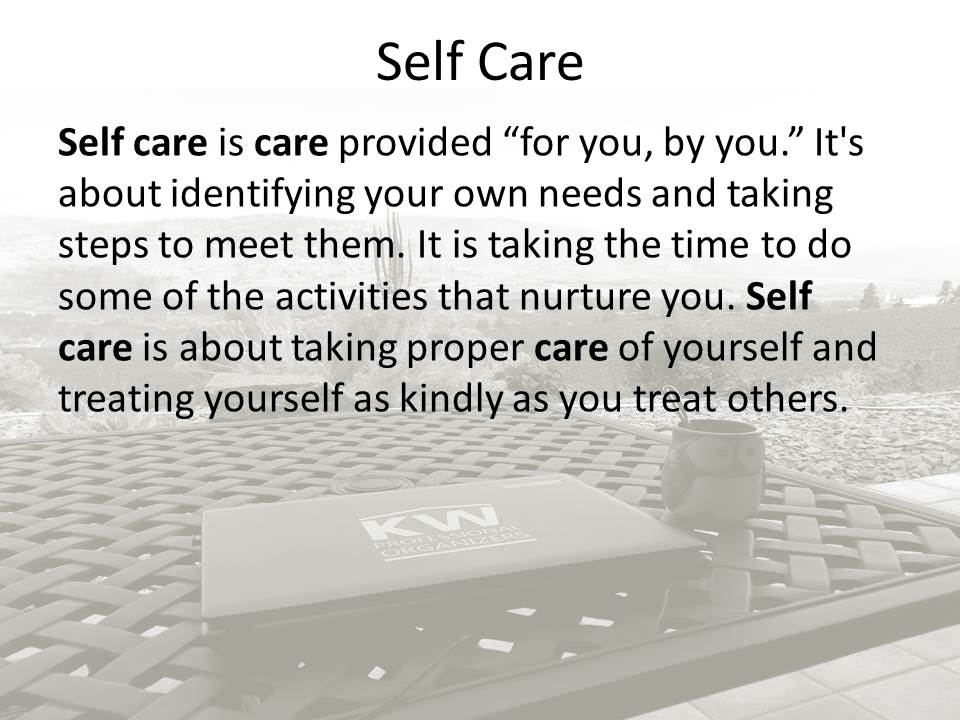 The following two tabs change content below.
Samantha provides personal, home and business organization solutions for individuals who are ready for change. She is a Co-Founder of KW Professional Organizers, a sought after public speaker and blogger.
Latest posts by Samantha Kristoferson (see all)