Give your brain a break. Embrace the power of labels and systems to stay organized with your stuff.
Recently we were invited to Toronto, Ontario to complete a project of creating an organized storage system for several businesses in one space. Over time the shared space had become a dumping ground for items because there was never an established system for having "homes" for things. This is very common and easily fixed.
Watch the video below of the transformation, we explain the steps we followed to make it happen. Below the video we'll share our Top 4 Tips for making your project a success.
4 Best Practices to follow when creating your ideal storage spaces.
1. Start with your why! You have to know what you're working towards. What is the bright future that you can visualize when the project is complete? This is your key to ever-lasting motivation. When the times get tough — just remember why you're doing this in the first place.
2. Schedule Time. Estimate a good amount of time that you can dedicate to your project. Remember it's an investment in yourself. It doesn't feel good to be rushed, give yourself time to get things done. Even if it's one hour a week — eventually over time you will be successful!
3. Know Your Challenges. If you can name the roadblocks that might stand in your way, like procrastination, budget, or decision making, then you can make strategies for how to overcome them!
4. Prioritize Routine Maintenance. Maintenance is the difference between staying organized or falling back into chaos. We personally enjoy this part of the organizing process. Routine maintenance allows you to confirm that your system is working, that labels are still relevant, and it acts as a memory refresher for what you have in storage. Maintenance is the investment in yourself and your peace of mind — if someone tells you they're too busy to make this happen, they're not making healthy investments with their time. 
To read about the experiences of our friends at Coco & Cowe first hand, visit their blog about their storage space transformations.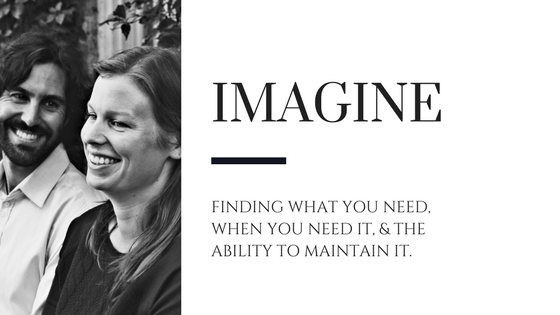 Want more in-depth information with real examples?
Learn at your own pace by enrolling in our course How to Declutter & Organize Any Space.
The following two tabs change content below.
Samantha provides personal, home and business organization solutions for individuals who are ready for change. She is a Co-Founder of KW Professional Organizers, a sought after public speaker and blogger.
Latest posts by Samantha Kristoferson (see all)