Inside A Professional Organizer's Home Kitchen
Before and After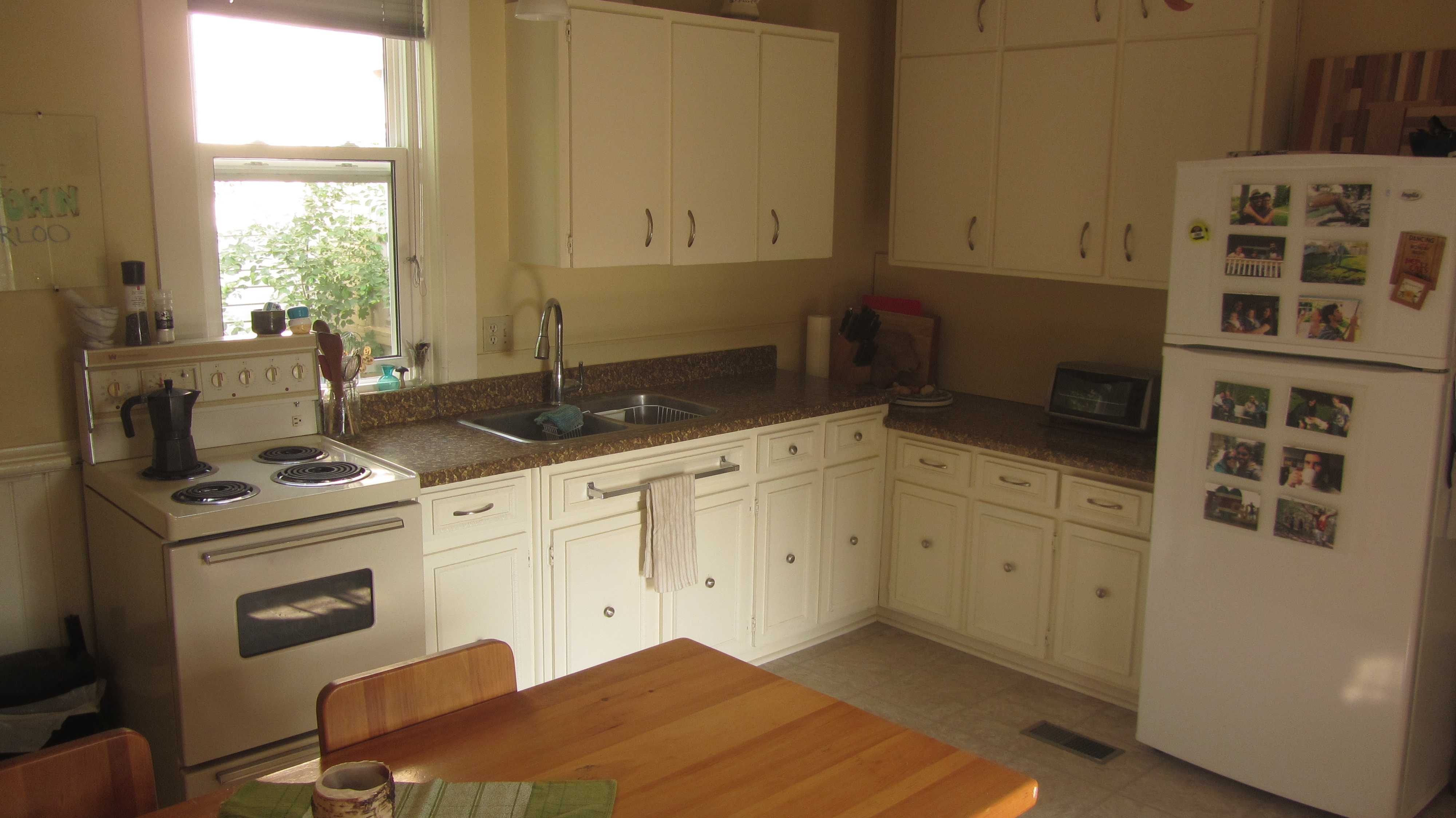 We get vulnerable and show you inside our home kitchen.
We love our home. If you met us you'd know that we literally tell people that we dreamed of our current home. In 2013, we made a list of all the things we'd love in a home – it's location, how many rooms, must-have's, and price – and we got what we asked for. Samantha happened to be walking down the street with a friend and saw a sign that read "2 Bedroom Apartment For Rent" and it all fell together from that moment on. 
So what's the point of my story?
Well, I'm glad you asked.
Even though we love our home we try every year to declutter our spaces. We pick a space that has a few frustrations and block off some time in our calendars to spend time making it better. We give ourselves permission to make decluttering a priority because every frustration we solve results in our day-to-day life feeling better.
So join us for a tour of our Home Kitchen and Pantry. We have created 5 videos to help share our story and a few How-To's along the way. If you're unsure of what Decluttering is I encourage you to read this blog.
Tell us what to film next on Facebook!
Our kitchen isn't perfect, but we love it.
Do you love your kitchen? Post your thought below.
The following two tabs change content below.
Samantha provides personal, home and business organization solutions for individuals who are ready for change. She is a Co-Founder of KW Professional Organizers, a sought after public speaker and blogger.
Latest posts by Samantha Kristoferson (see all)