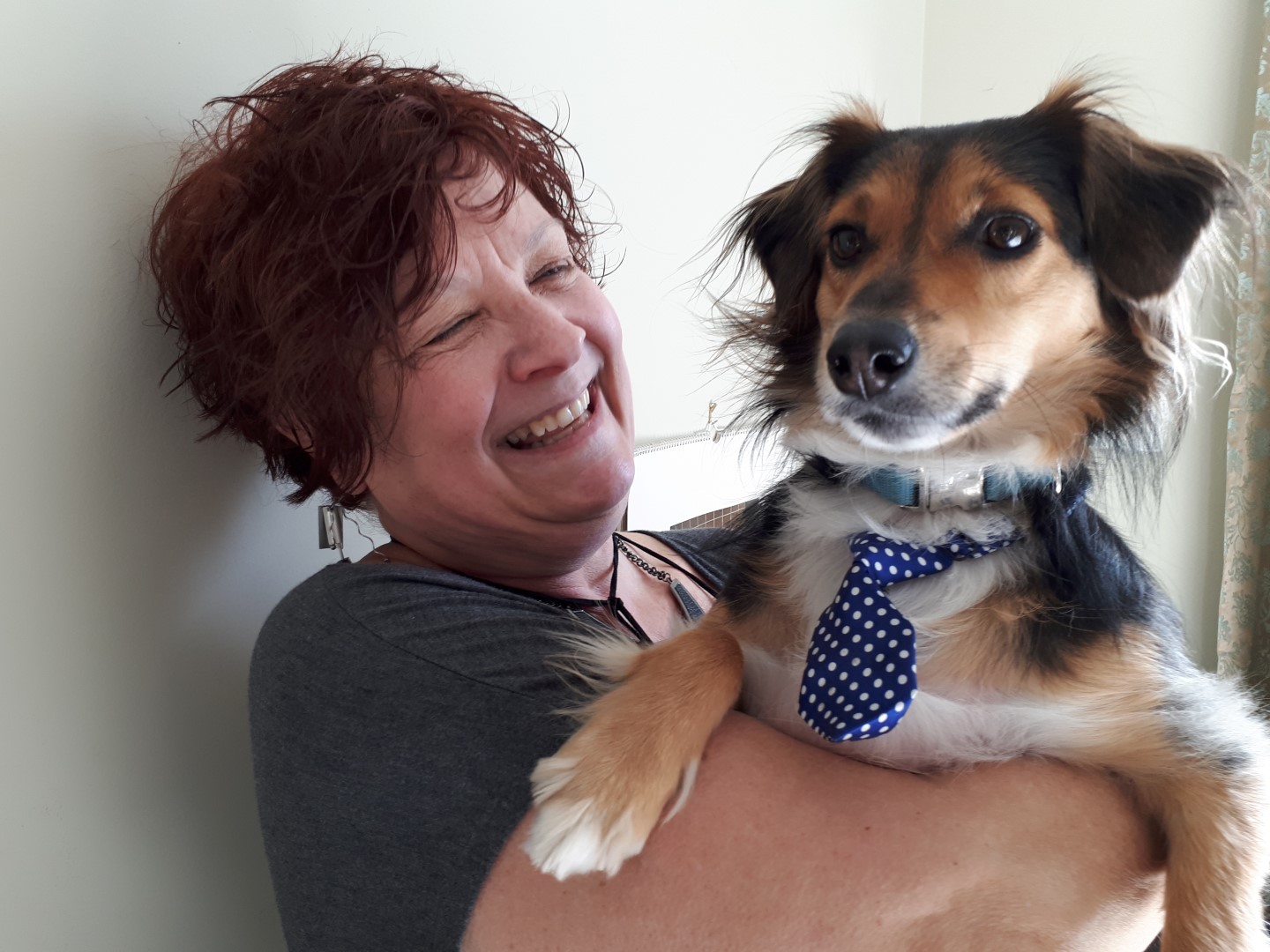 Judie was ready for change and she reached out for help. We were very fortunate to be able to facilitate that change for her.
Judie is a very brave client and she allowed us to record all the sessions we did with her.
She wants to inspire and empower others to take action and reach out for help if required.
We will be creating a mini-series where you will be able to see the process, her struggles, her wins, and the amazing transformation that she created in her life. 
We worked in these spaces: Closets, Bathroom, Kitchen, Living Room, and Bedroom.
Stay tuned for more info. Click here to receive updates.
This is what she has to share about the process. It's the longest review we have received:
(Originally posted on google reviews)
OMG!!! where do i start to tell you about my experience with KW Professional Organizers!!! I don't think i can really say enough great stuff about these two, Samantha & Emilio & this system they have to help organize or purge… cuz they have really helped change & inspire me to do & think about things differently but still, one that works for ME!!! I have always dreamed about that someone or some place that could help me achieve what i really want in my living space. Well, they did this & so much more than "organizing" even tho that's what is in their title saying what they do!!
You have to understand tho i was so ready & overdue in finding the right people to give me direction, information, resources, tools and guidance to go thru this process of making the most of my space i have always dreamed of! So i knew i was ready for their help to do whatever was necessary to get to that better place….one of … having actual space to move around in, to really feel excited about when i walk thru my apartment door & know i really want to be here & really enjoy my home.
My gosh we went thru, EVERYTHING, & i mean EVERYTHING….every little box, space, pieces of furniture… we went thru to make sure i REALLY really wanted to keep it, donate it, purge it, reuse it, repurpose it, or get rid of it!!! I am not kidding, i now know exactly what i have & where it is & am pleased with every decision I MADE, not them, but me…i decided what would give me peace & feel comfortable with or without in my new apartment. We went thru each room in just a matter of a few sessions in my one bedroom apartment & now this is my cozy sanctuary i come home now each day to!! When i open my door i feel so happy & content knowing i am coming home to a sense of calm & simplicity to a place i finally feel like this is my HOME!!! Their patience & expertise & understanding how difficult a process this might be for me, i felt totally comfortable to do what i needed to with their guidance, compassion & their empathizing with me as i considered each item we looked at. They never pressured me about anything & would remind me that i didn't need to do something if i felt i just couldn't at that moment…i never felt rushed or pushed in to a decision that wasn't right for me and at that time!
However, as i said before tho, i was ready for this huge challenge in my life! I was also tired of moving in to a new place & waiting for help to make my place my own, not waiting months or years to have it set up to live in! I was tired of the status quo of each time moving & settling with all the junk i kept taking from one place to the next & the stuff that i knew didn't fit my lifestyle anymore, so i kept losing more & more space in each place i moved in to……so it was really time to stop all this, time to priortize & find a way to get the help i needed & deserved to feel better about my life & what i had or didn't have in my life, NOW!! So it was not really surprising how easy most of it was to "let go"stuff or to accept a new process to make my space work for me, so in the end, i really did feel satisfied & comfortable with every decision i did make!! 
The excitement in their voices was infectious, right from the first phone call to the first session & to every session after, always a huge smile on their faces & ready to go. They LOVED seeing my energetic little furface Merlin, my 2 year old puppydog…they LOVE animals!!! They easily took me through their thought process around their system which helped me in creating a space i really wanted & would feel comfortable in. Well, i now feel like a huge weight off my shoulders not to mention at the end of each session i had nothing to rid of or tidy up, they do it all!!! I can now move forward incorporating all i have learned to maintain my home the special place i feel excited about to come home to & live in with contentment. I know i can easily continue to think simple & with ease at decisions around whether i have a place for this or that & do i really need or want it in my space 
🙂 
Judie Witt
The following two tabs change content below.
Emilio provides personal, home and business organization solutions for individuals who are ready for change. He is a Co-Founder of KW Professional Organizers, a sought after public speaker and blogger.
Latest posts by Emilio Jose Garcia (see all)