Every year The Record newspaper holds a Reader's Choice Award… and we won!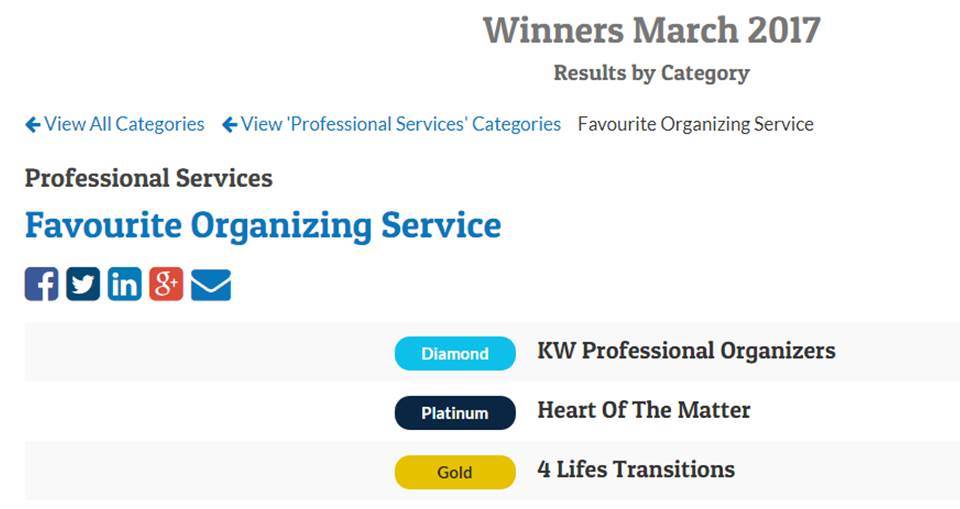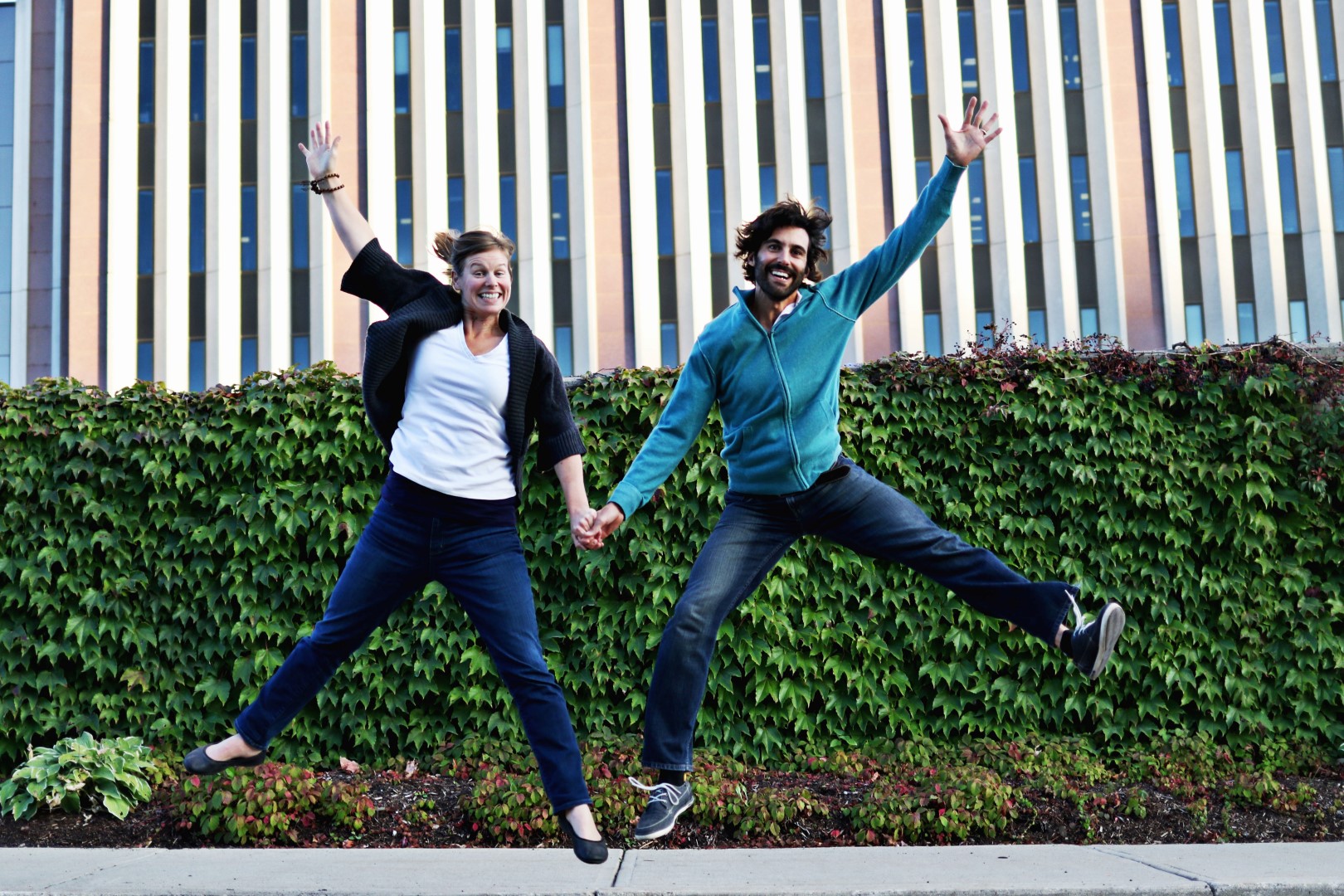 Why winning your favourite organizing service award means so much to us.
As we pass our 5 year anniversary of being in business we always reflect back on why we are here. And the answer is always "to be here to help you." Thank you for this award.
Without you we would not be in business. Without you we would not wake up in the morning and feel excited to go to work. Without you we would not have confirmation that there are others who are passionate about organizing and living well as much as we are!
If you're just learning about us…
Here's the main ways we can help you:
we publish a weekly blog

we produce online courses

we wrote a book which guides you through building an extraordinary life

we speak on the topic of Organization, Minimalism, and Selfcare

we offer coaching services

we help you let go of clutter
It is through these offerings that we pursue our mission. Our mission is to inspire and empower people who are ready for change. No matter where you find yourself on your journey we want to support you. 
We wish to thank the other winners: Heart of the Matter and 4 Life Transitions. There are many professional organizing companies registered in the Grand River area. If you want to learn about the other companies we encourage you to visit Professional Organizers in Canada's (POC) online directory. We are members of POC and are currently fill two volunteer positions on the executive board.
The following two tabs change content below.
Samantha and Emilio provide personal, home, and business organization solutions for individuals who are ready for change. They are Co-Founders of KW Professional Organizers, sought after public speakers and bloggers.
Latest posts by Emilio & Samantha (see all)