Want a copy of our new hardcover book?
We're only taking orders until Nov. 24th!
Note: Pre-orders for this book have closed. This is a handmade product with limited units. If you are interested in getting a copy, sign up and we will keep you updated of future runs.
About the Book:
The first hardcover book to be written on how to apply Organizing, Minimalism, and Self Care to every aspect of your life, so you can live better.  Co-written by world traveling Professional Organizers, Emilio Jose Garcia and Samantha Kristoferson. The authors draw from their experiences and expertise in helping hundreds of busy individuals regain control over their Extraordinary lives. 
Despite your efforts do you find yourself feeling overwhelmed? Unsure of where to start? Never having enough time?
Professional Organizing team, Garcia and Kristoferson, take you on a journey that holistically looks at your life as a whole. Most methods of getting organized have you only focused on your stuff, but we know from working with our clients that it's never just about stuff. We take you deeper into the understanding of how organizing, minimalism, and self care can lead you to a more fulfilling and joyful life.
Let this hardcover book open your mind to a new way of thinking about the way you live and how to feel well. Complete with a simple step-by-step process that includes examples and templates. If you prefer paperless — check the electronic version.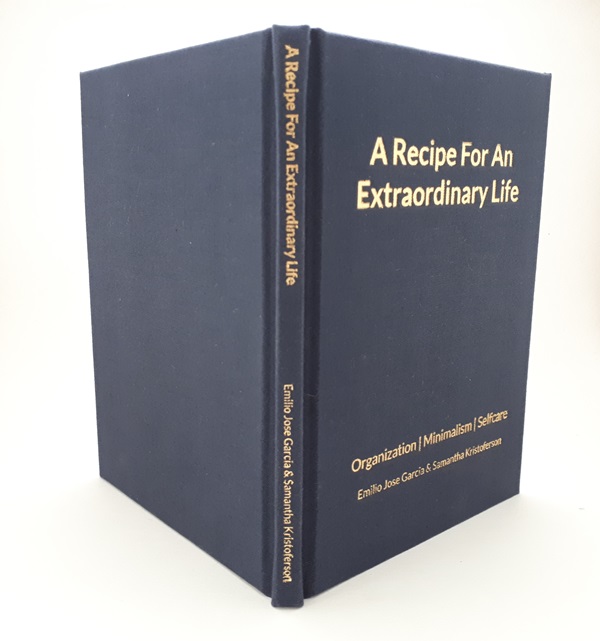 I like the simplicity and ease to reference, as well as personal experiences all throughout. Plus, it's filled with inspiration, so you can't go wrong with whatever page you turn to… the book seems to glow, no kidding. Most importantly, y'all set a beautiful example of how to follow your dreams and live open hearted.
Matt Kaplan
Well Made Books
The hardcover book is 5″ x 7″ to fit perfectly in your hands. Each copy is hand stitched by @maclellanbooks to ensure long-lasting integrity of your hardcover book. The navy blue linen cover pressed with gold lettering creates a classic appearance that looks good on any bookshelf.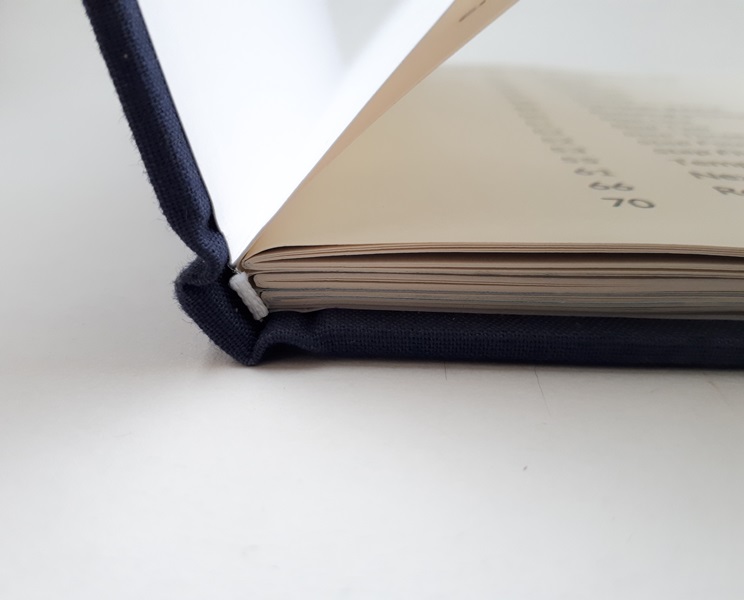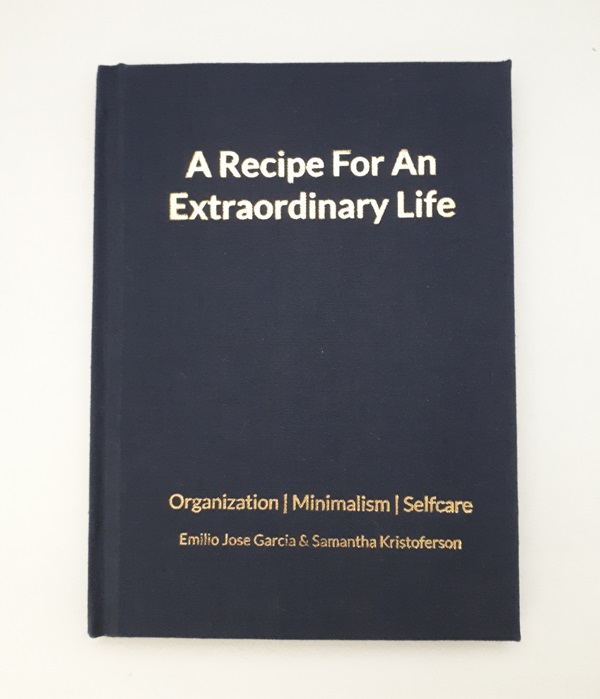 I love your book, but it really hit me that this is an affordable therapy alternative for just about anyone.
Laura Munz
Only taking Pre Orders until Nov. 24th!
Get your copy on the next run.

Note: Pre-orders for this book have closed. This is a handmade product with limited units. If you are interested get on the list and we will keep you updated about future runs.