Donating your "previously loved" gowns & accessories help raise money for Cancer Charities. Here's why you should know about Gina's Closet!
What is Gina's Closet & How did it start?
Gina's Closet is a store that takes "previously loved" wedding gowns ( as well as Mother's of the Bride, bridesmaids and flowergirl dresses) and resells them to new brides. Gina's Closet has a wide range of dresses ( almost 450 of them!) including vintage ( 1936 is our oldest) as well as very recent ( 2014) gowns. We also have some brand new dresses and carry a large number of "designer" dresses as well.
Our idea started as we wanted raise money in honour our friend Gina Luciantonio, who passed away from breast cancer in 2005.  Gina was recycling before it was "fashionable," so we felt this store was a fitting tribute to her.
How can people help your cause?
By donating one of those dresses hiding in your closet! Cancer charities can use every extra penny.
People can also help us by shopping at our store for their wedding gown, as well as telling everyone they know about our store and what we do.
How does Gina's Closet contribute to Waterloo Region?
Gina's Closet donates 100% of the money from sales ( we have a landlady who gives us free rent and 24 volunteers run the store) to Cancer Charities.  Those charities are Lisaard House, Hospice of Waterloo Region, Hopespring Cancer Support Centre, Grand River Cancer Centre, Cambridge Memorial Hospital and The Terry Fox Foundation.
Do you think there is a link between organizing and Gina's Closet?
There is clearly a link between organizing and Gina's Closet — that is how we come to acquire many of our dresses! Women are "spring cleaning" or moving and come upon their wedding dresses. Once they hear about us, many feel that they would like to donate these  "found" dresses to raise money for this worthy cause.
In addition, many socially conscience young women who  buy most of their clothes from 2nd hand stores are thrilled to be able to do the same with their wedding dresses!
After 1 year in business, what has been the best feedback you have received from customers?
We have had a great deal of positive feedback. Our donors and shoppers are all thrilled to be involved in our success. We have had great feedback from our local newspapers ( The Record and the Elmira Independent) and T.V. (CTV) have been very helpful in spreading the word.
---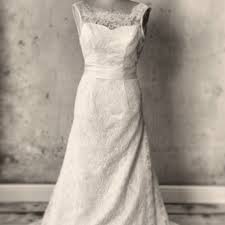 Our website is www.ginasclosetbridal.com and you can find us on "Facebook" as well.
Our store is in St. Jacob's at 1369 King St. ( 2nd floor).
We are open Thurs and Sat. 10-5 , Sundays 12-5 or by appointment.
Contact us:  [email protected] or 519-240-0860
The following two tabs change content below.
Samantha provides personal, home and business organization solutions for individuals who are ready for change. She is a Co-Founder of KW Professional Organizers, a sought after public speaker and blogger.
Latest posts by Samantha Kristoferson (see all)