Organized Meal Planning could be your solution to saving money, reducing stress and eating better.
According to StatsCan, food costs represent a large portion of where Canadians spend their money.  Following the costs for Shelter and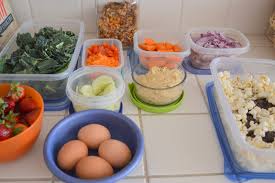 Transportation, Food represents an average household spend of $7500/year (monthly average $625). A number that doesn't include what Canadians spend in restaurants which is an average household extra spend of $185/month. Do you know how much you and your family spends on food per month?
KW Professional Organizers' recognize a need in Waterloo Region for Organized Meal Planning.  After working with clients in their kitchens for the past 3 years we have heard a consistent message.
"I feel stress when I get home and have to make dinner."

"I feel overwhelmed when I look in my cupboards and don't know what to make."

"I work on a budget, but I am always spending more than I budget."
Organized Meal Planning: A System that works!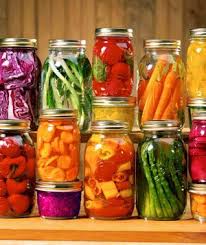 You can follow these basic steps if you're just getting started. Once completed you will need to work hard at developing the habits that come along with Meal Planning.  Once you create habits that fit you and your family, you'll be on your way to reducing stress, saving money and eating better!
The Why? Determine what it is that is driving you to make change. You'll need this information to know whether you're achieving your goal!
Example:  You're over spending each month and want to reduce your monthly food costs. GOAL: To Save Money
__
Inventory Your Tools! Go through your kitchen and storage spaces to see what you have to work with.  Is your kitchen an inviting place to create meals?Example: Open a drawer or cupboard and really look at what you have to work with. Are your tools accessible? Do you have items you no longer use or need preventing you from easy access?
__
Ideas, Recipes & Inspiration! Think and research the meals, snacks, and lunches you want to make. At this point getting others involved to decide on food choices is very important.
Example: Research online recipe sites, pull out your cooking books, or watch some cooking shows. Keep track of the ideas that really motivate you — REMEMBER — don't select too many choices all at once, limit yourself to a handful to try first.
__
Create an In-Home Inventory & Shopping List. Do not create a shopping list until you have inventoried your pantry and food storage spaces! Use what you have first – then buy more.
If there are still food items missing then create a shopping list.
Example: If you usually store canned tomatoes in your pantry and a recipe calls for the use of them — make sure that you use what is currently on hand before adding it to the shopping list.
__
Form A Plan! Write out the days of the week on paper, in a phone application, on a white board, etc. Decide your main meals first, lunches & Breakfasts may not be necessary.  Be sure to include any social outings or engagements you have on the meal plan!
Example: If you have a meeting every Tuesday try to choose meals that require less prep time. On evenings when you're free you can choose meals that take more effort and time to cook.
__
Sourcing Food & Grocery Shopping! This can be fun for some and a nightmare for others. Arm yourself with your detailed shopping list and stick to it (avoid making purchases of items that are NOT on the list).
Consider alternatives to grocery stores: CSA's, Food Delivery Services, buying direct from farmers, farmers markets, personal gardens, or meal delivery services.
__
Food Preparation & Cooking! After creating a plan and sourcing your food you MUST schedule time to prepare and cook it.
Example: If you know you like to grocery shop on Sundays, try scheduling 1-2 hours after your shopping to properly prepare veggies, freeze items into proper portions, or even start cooking. Some people will take a larger chunk of time to prepare several meals in one day so that it lasts over a week or month!
__
Food Storage & Freezing! The most important thing to know for storing foods is properly labeling those items. Food labels should
always include: NAME, MONTH & YEAR. (click to learn more about Food Safety)
There are many options for storage make sure you find something that suits your portions and fits your storage spaces perfectly.
__
Maintenance! Set yourself up for success and develop the habits necessary for maintaining your Meal Plan. You will need 1 place where you can record information, keep lists & include details.


If there are several people using your food prep space there needs to be collaboration for the meal planning to work. Make sure everyone is on the same page.



Example: A erasable surface in the kitchen or pantry where you can write out weekly your meal planning. The space should include a place to store writing instruments, a pad of paper for shopping lists, a timer (to keep you on track when cooking or prepping), a space for recording what is needed in the next shopping trip and finally space to include what events are happening during the week.There are great phone applications available, but be sure that everyone in the household has access to your system!
---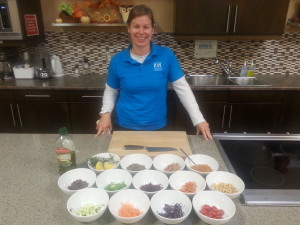 Samantha Kristoferson from KW Professional Organizers began providing talks to private groups and through The Kitchener Public Library & The Kitchener Market Place on the topic of Organized Meal Planning.  If you haven't had the chance to see any talks provided and would like to book one or attend please contact us.
#MealPlanning #OrganizedMealPlanning #FoodSafety
The following two tabs change content below.
Samantha provides personal, home and business organization solutions for individuals who are ready for change. She is a Co-Founder of KW Professional Organizers, a sought after public speaker and blogger.
Latest posts by Samantha Kristoferson (see all)