Kim's Story – A successful fight against clutter.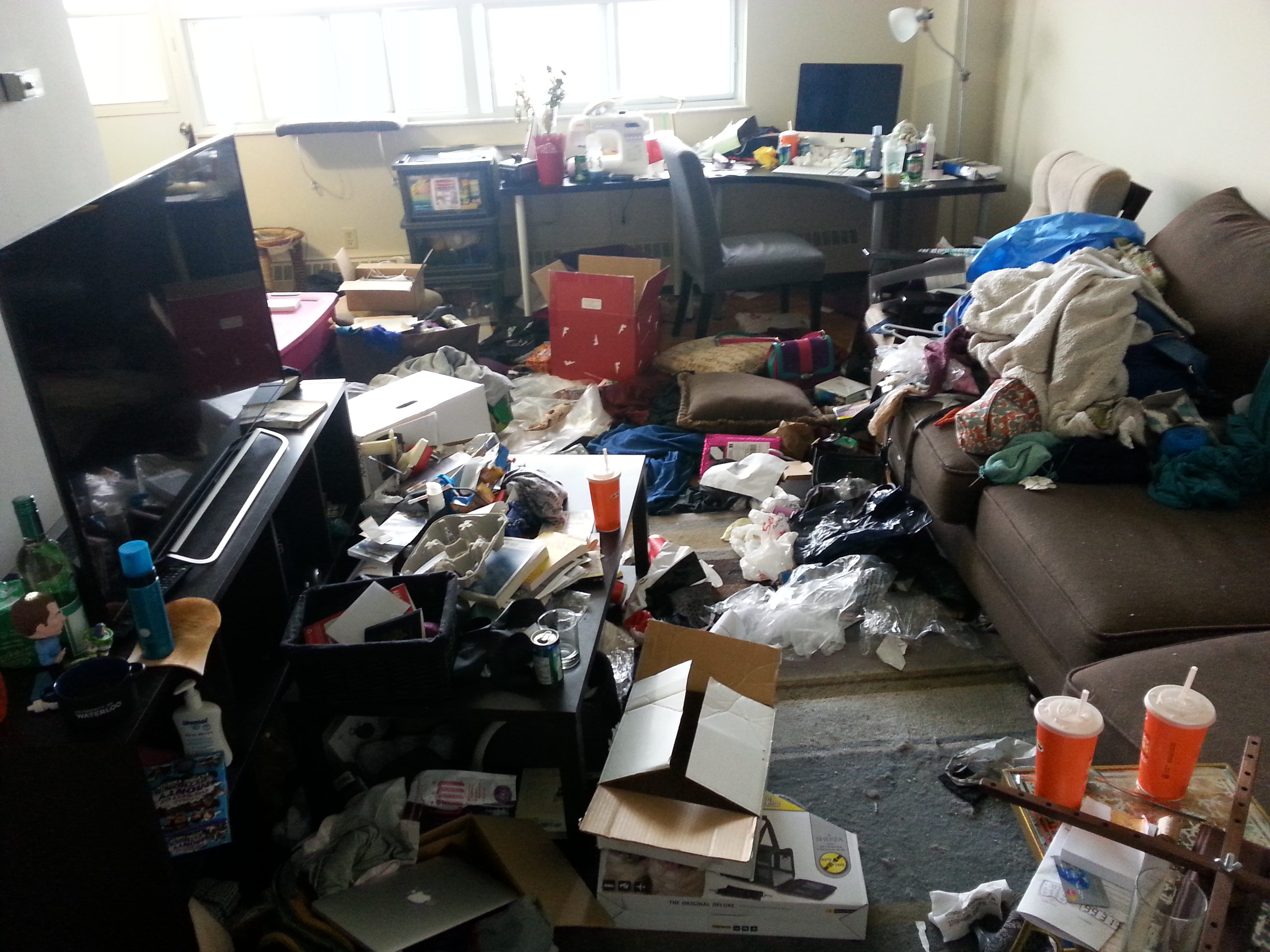 We asked Kim if she would be willing to share her story and this is what she wrote.
---
"I've always been the kind of person who would rather do things myself than ever ask for help.
As a kid, I was taught that independence would be the most important skill I could ever have, and I've hung on to that for a very long time.
Housekeeping, on the other hand, wasn't taught as strongly. I know how to do it all, and I certainly did it when I was a kid – mostly because if I didn't no one else would and I was embarrassed when people came over – but once I moved out I didn't have the motivation to create any kind of good cleaning/organizing habits. Things would get chaotic, I'd get frustrated and do a half-hearted "clean" where I just moved stuff around and then wasn't able to find things, and then let it get messy again. At least I could find stuff in my mess!
I've grown tired of this though. It's been awful for my mental health, and I realized my depression could be improved dramatically if I was living in a tidier home.
So I moved. And I decided in my new apartment, that I adored, I would be organized. I bought shelving, and storage units, and closet organizers, and containers and anything else I could imagine I'd need. And it was horrible. It doesn't matter how many boxes or cupboards and drawers one has.
If you don't designate a spot for each thing you dissolve into a new kind of chaos.
I don't recall why exactly I contacted KWPO (KW Professional Organizers), but I had heard of them through #wrtalk on twitter, and from their tweets, I decided that they would be helpful to talk to. The free consultation sure didn't hurt either!
When I first met Samantha and Emilio, they were at my apartment. This was absolutely horrifying for me, having major anxiety, and so I was quite a mess the day they came. My home wasn't anywhere near my normal minimum level of "tidy" that I wanted it to be for company, but I knew that it was important for them to see exactly what they had to work with. They were very kind and gentle with me, mostly asking about what I wanted to accomplish with their help. We decided starting with the living room would probably be best, as it's where I spent the most time, and needed to be the most functional in my apartment.
When they came back to help me with the actual cleaning, decluttering and organizing, I was terribly anxious. Even after meeting them, and knowing exactly what the plan was, I still felt embarrassed, and afraid of being seen as a bad person because of my mess. The process itself was definitely difficult, but Sam and Emilio were very patient with my indecisiveness.
It took a few good sessions with Samantha and Emilio, and one very long day with a dear friend, but I finally got my home to a place where I wanted it to be. I was so excited, that when I heard Samantha and Emilio would be at the Kitchener Market doing a workshop I knew I had to go and show them what they had helped me accomplish!"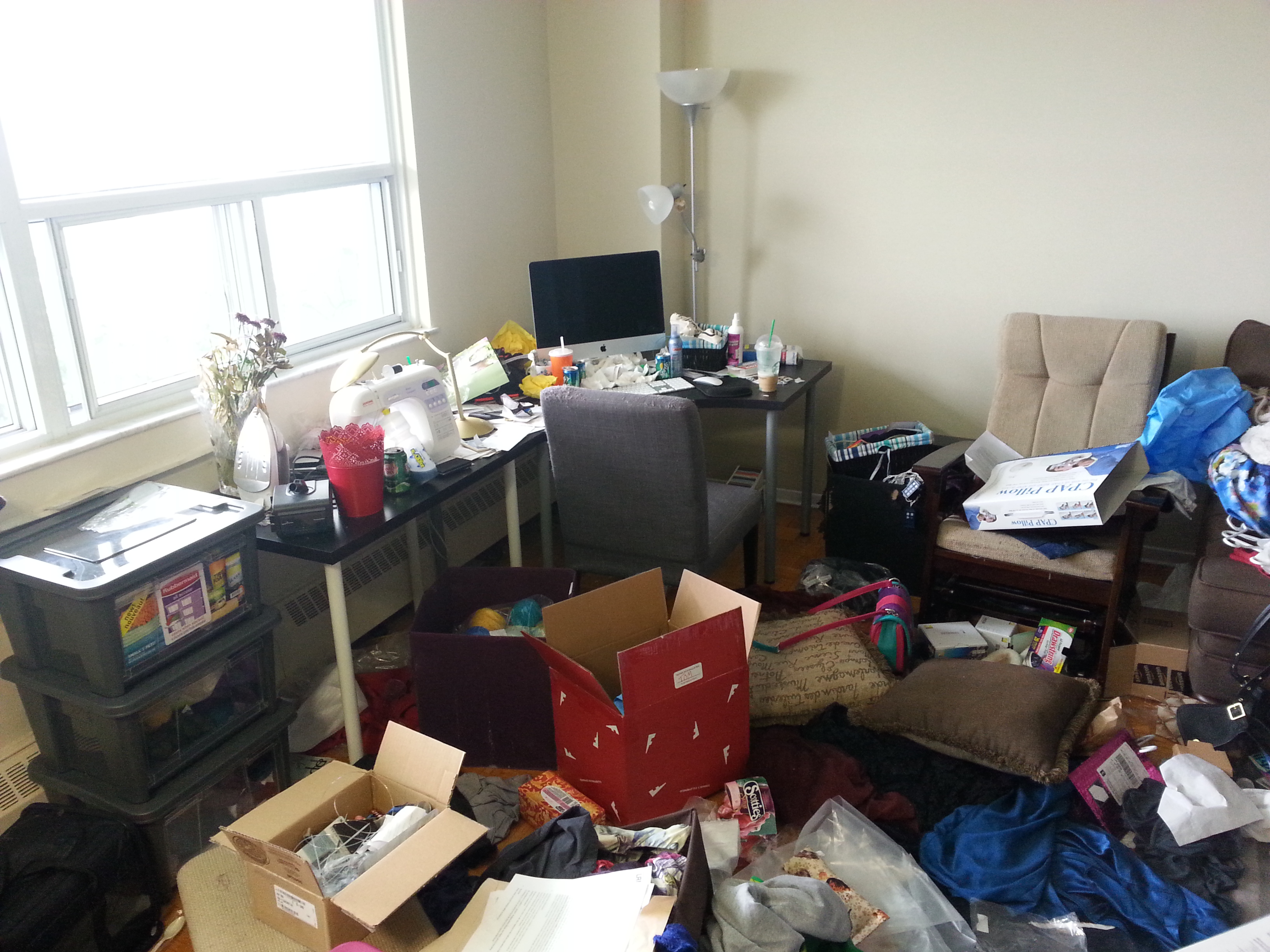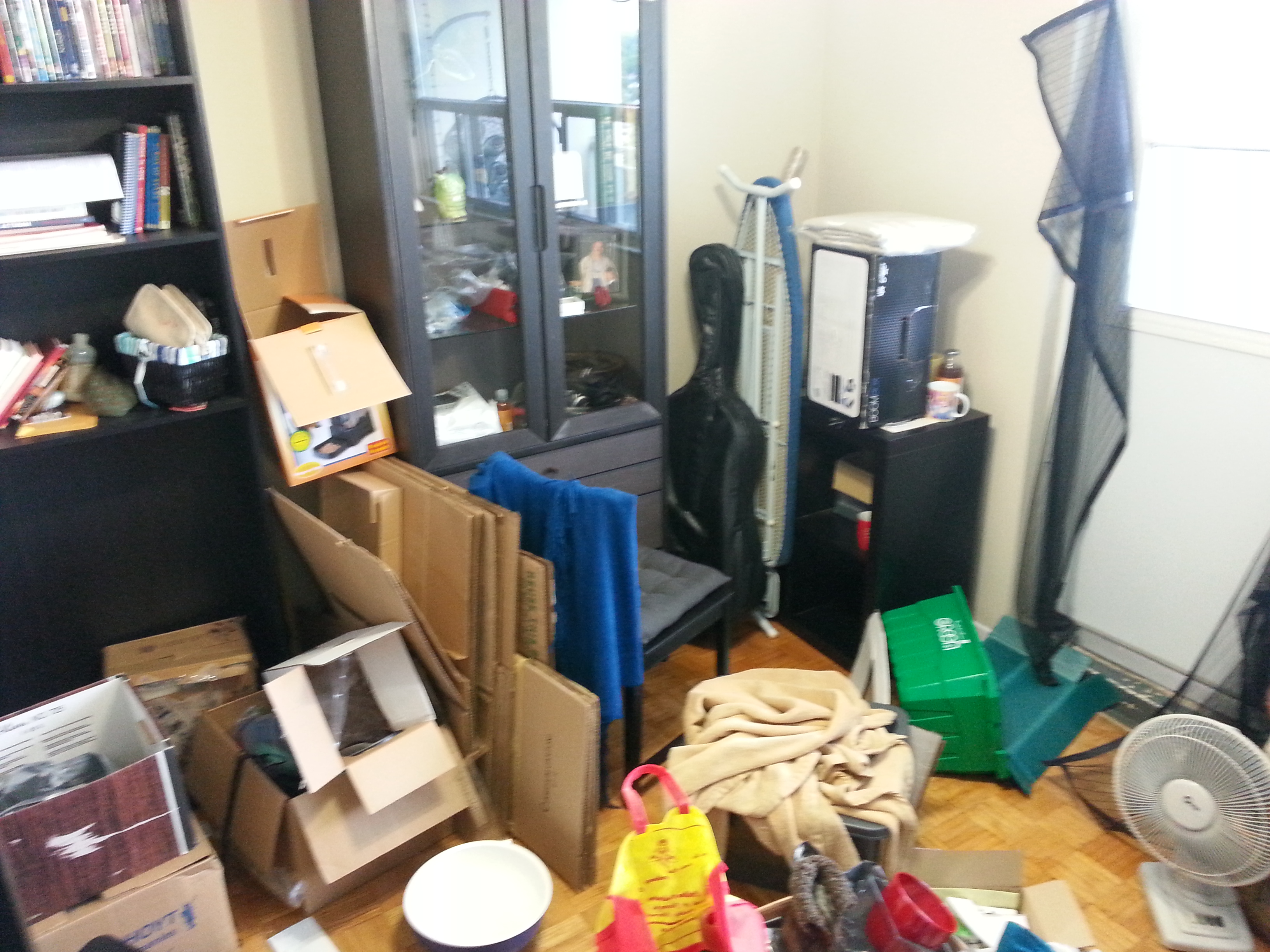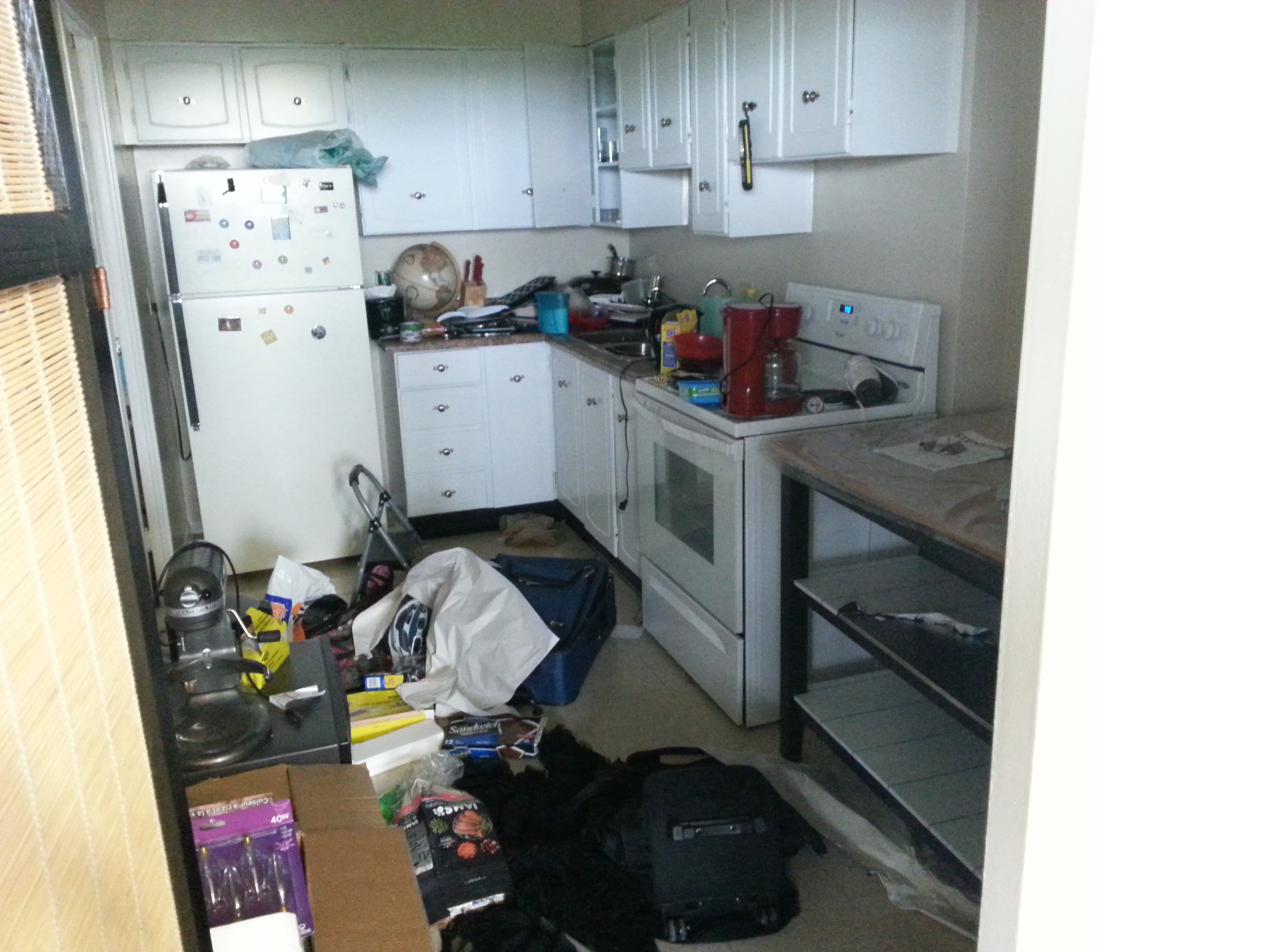 Kim's story is an example of a successful fight against clutter. 
After struggling with clutter for many years Kim decided to change. She had the right mindset, it wasn't easy to follow through but she pushed herself through feelings of depression, frustration, embarrassment and anxiety to finally create the life that she always wanted. It wasn't easy, but it was totally worth it and now she enjoys a functional life doing what she loves. Kim has moved into a new townhouse and is sharing the space with a very tidy roommate. She says it can be challenging, but she loves the new space and has kept the philosophy that every object needs a home.
The most powerful thing that we've been able to do over the past years is help members in our community gain control of their lives through decluttering, downsizing and simplifying.  We have seen amazing transformations like Kim's.
If you are a victim of clutter maybe your successful story could be the next one.
---
What did you think about this article? Do you know of anyone who is a victim of clutter?
Please leave your comments below.
We can help you WIN against clutter!
The following two tabs change content below.
Emilio provides personal, home and business organization solutions for individuals who are ready for change. He is a Co-Founder of KW Professional Organizers, a sought after public speaker and blogger.
Latest posts by Emilio Jose Garcia (see all)