Organizing from the INSIDE OUT for Teens
I would like to share with you some comments about this great book.
Many of our organizing projects involve teens. It's really important to involve them in the process. Organizing is a lifetime skill. By including them in this journey you are helping them learn how to create their ideal life. 
We have seen amazing transformations!!
Teens are very smart and they will learn and adjust to changes very quickly. 
We have worked many times with clients decluttering and organizing their spaces and, at the beginning, their children were not interested in the process. And this is totally fine. You can not force anyone to change. But you can lead by example :).  Once we were done transforming our client's space into a very nice, functional and inviting space, they saw the benefits. Let me tell you that most times, a few days later they are very interested in the process. They want their bedroom to feel the same way and they even get started on their own! 
"Organizing from the Inside Out forTeens" is a great resource to get started. When I was reading it I really enjoyed the way they show real examples with real before and after photos showing the ideal solutions.
"Organizing is not about how the space looks, but how it functions"
We can't stress how true this is!! Space has to be inviting and functional for YOU! And everybody will function in a different way. So finding how you love to function and creating a space that reflects that is your final goal.
"Organizing is about discovering what's important and giving yourself access to it"
I love how the book describes symptoms, diagnosis, and prescriptions about:
Homeless items and tasks.

Inconvenient storage.

Overly complex system.

More stuff than space.

The "Out of sight, out of mind!" mind-set.

Disorganized family.

Fear of losing individuality.

Belief that organizing is boring.

Sentimental attachment.

Unclear goals and priorities.

Lack of confidence.

More tasks than time.

Unsatisfying activity.
There are three steps to success: Inside-out Organizing:
Analyze – Strategize – Attack
I invite you to read the book to learn more about all the great step by step suggestions. We use a similar approach with our clients and it's DYNAMITE!! 
The book will show you how to organize your space and also how to organize your time.
These are some great before and after pictures included in the book. I have included some below.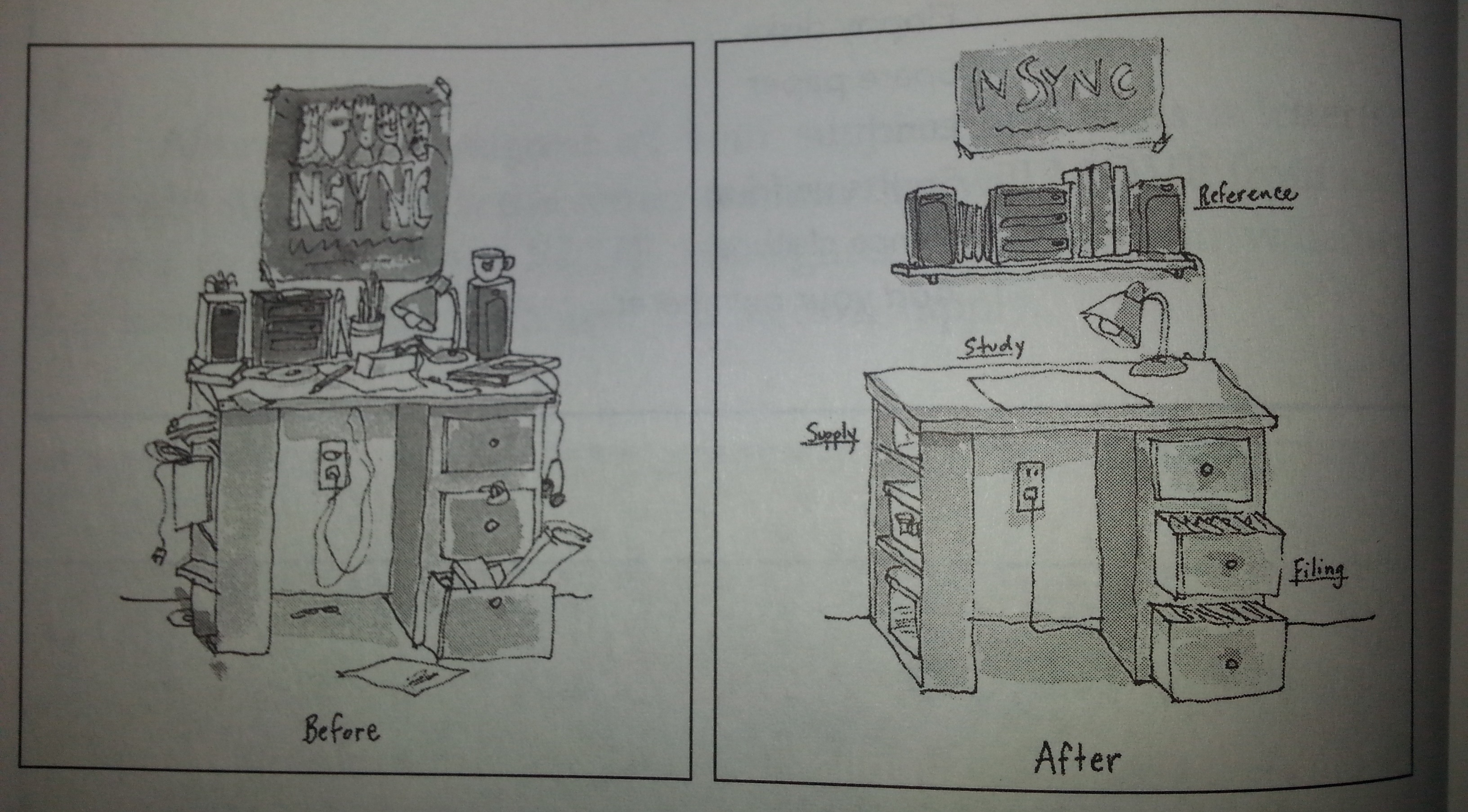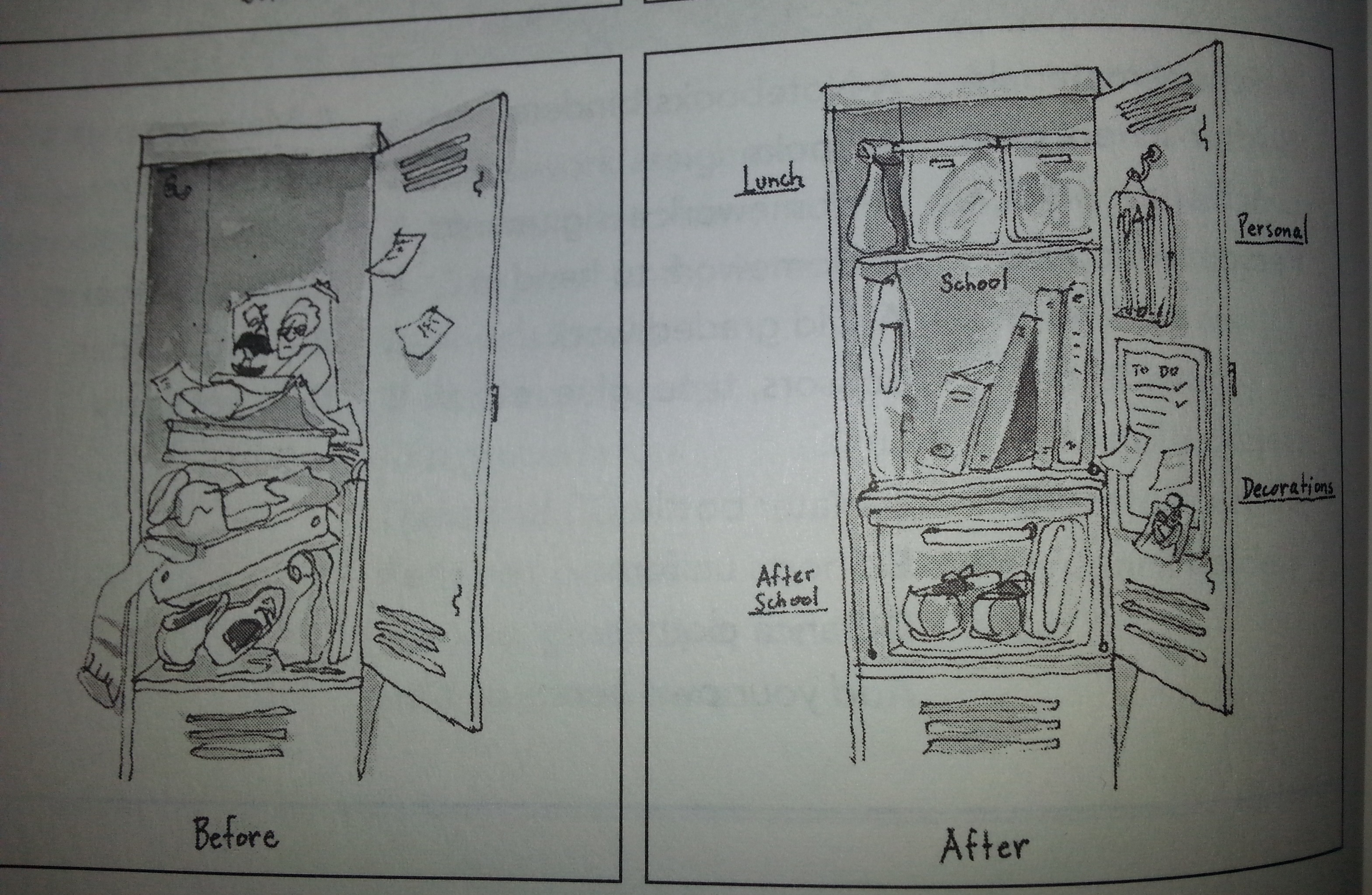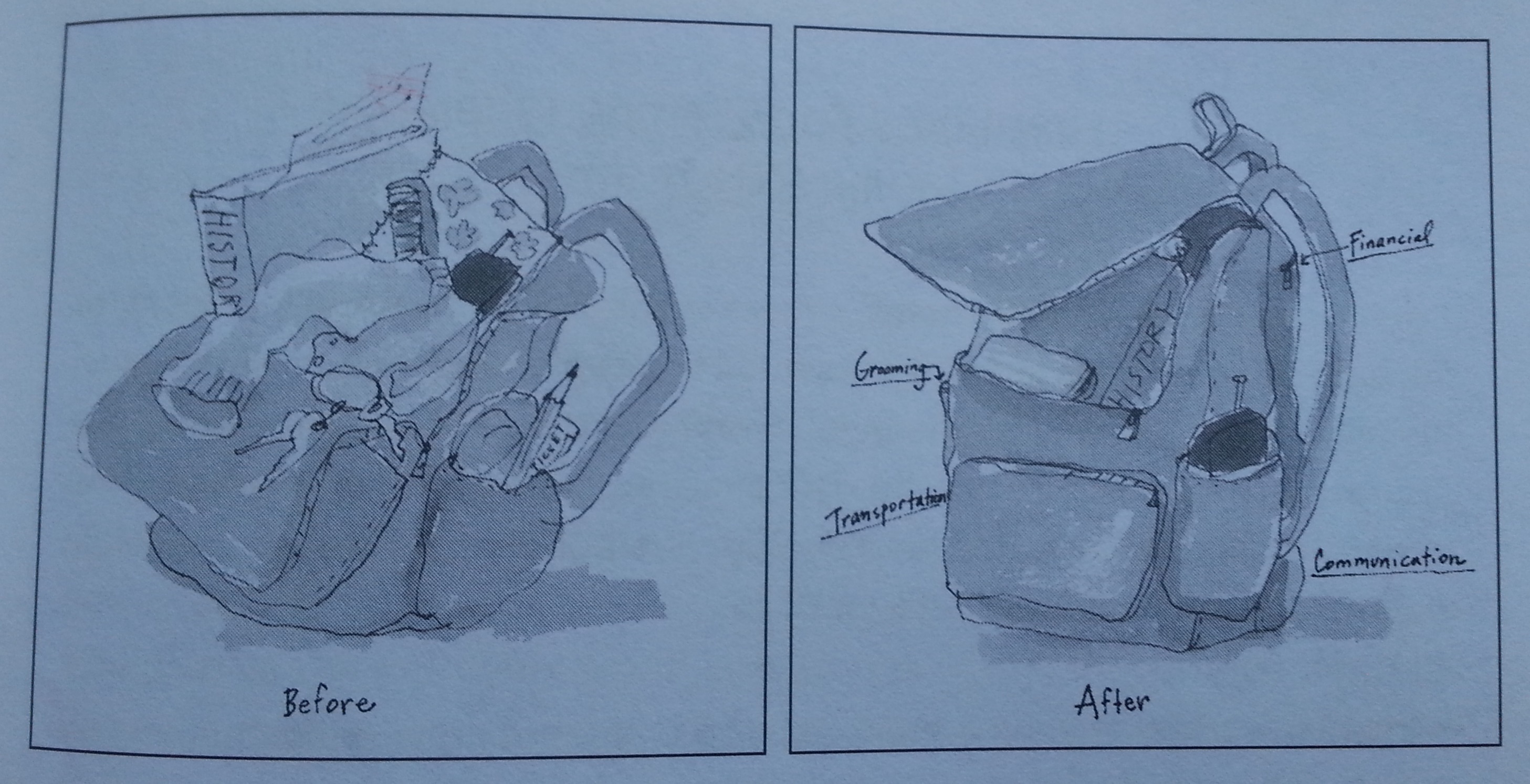 You can find more info about this book and purchase a copy here. You may also find it in your public library.
---
Have you read this book? What is your favorite organizing book? You can leave a comment below.
Do you know of anyone who can benefit from reading this post? Feel free to share it!
The following two tabs change content below.
Emilio provides personal, home and business organization solutions for individuals who are ready for change. He is a Co-Founder of KW Professional Organizers, a sought after public speaker and blogger.
Latest posts by Emilio Jose Garcia (see all)