The Costs of Clutter – How Much Clutter Is Costing YOU?
Today, we want to share with you one of the videos included in our online course "How to Declutter and Organize Any Space". 
In this video, Samantha explains some of the effects that clutter can have in our life.  Some of them are:
Late fees payment.

Buying duplicates.

Not using stuff you like because is not accessible.

Way more work to clean around.

Eating out more.

Mental Health (depression, anxiety, stress, family conflict).

Isolation (feeling ashamed to invite people over).

Not feeling relaxed and motivated due to clutter.

Moving/Storing things.

Accidents (fire, tripping hazard..).
There are a lot of other costs of clutter, but one of the things we want to help you with is:    
How do you identify the clutter before it comes in?  
Before bringing items home ask yourself:   
Can I afford this?  The money, time, space, and the energy that this item will require?
Time is one of our more valuable resources we have because we can not get it back.  
Clutter can make you waste a lot of time. This graph shows how much time you may be wasting at the end of the year due to clutter: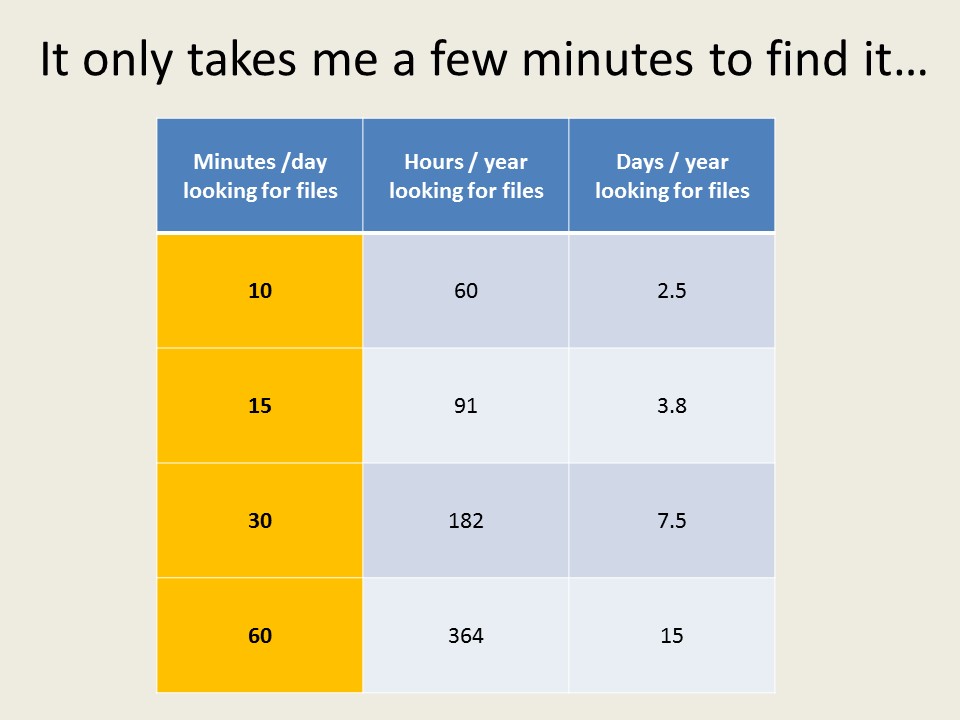 If you are spending up to 60 minutes a day looking for things, over the course of the year, it's two weeks worth of time. For some people, that's an entire vacation from work! 
This is why we want to motivate YOU and get you excited about decluttering, about letting go of clutter, because we really know that the BENEFITS far outweigh the costs.
If you want to learn more about how to get started, these are some helpful steps you can follow:
Do you need help letting go of difficult items? Click on the photo below to access 12 questions to help you let go!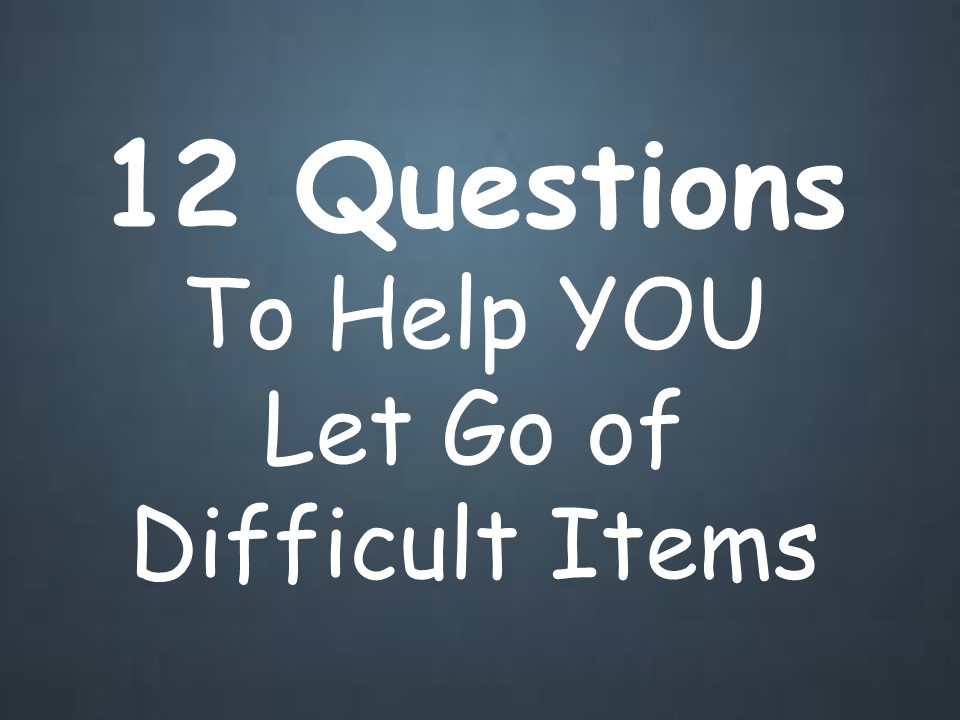 The following two tabs change content below.
Samantha and Emilio provide personal, home, and business organization solutions for individuals who are ready for change. They are Co-Founders of KW Professional Organizers, sought after public speakers and bloggers.
Latest posts by Emilio & Samantha (see all)